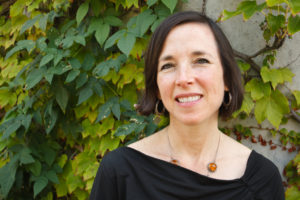 Dara S. Manoach, PhD, Paul B. and Sandra M. Edgerley MGH Research Scholar 2019-2024 is a Professor of Psychology in the Department of Psychiatry at Harvard Medical School. She is a neuropsychologist who received her Ph.D. in psychology from Harvard University. She completed a clinical psychology internship at McLean Hospital and a fellowship in clinical neuropsychology at the Behavioral Neurology Unit of Beth Israel Hospital. She is based at the Athinoula A. Martinos Center for biomedical imaging and in the Department of Psychiatry at Massachusetts General Hospital.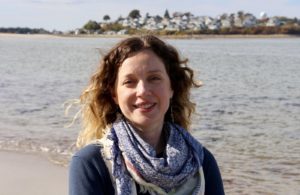 Bengi Baran, Ph.D. is an Assistant Professor in the Department of Psychological & Brain Sciences at the University of Iowa with an appointment at Harvard Medical School. She received her PhD in Psychological and Brain Sciences from the University of Massachusetts, Amherst. She completed the postdoctoral training program in Sleep, Circadian and Respiratory Neurobiology at Harvard Medical School's Division of Sleep Medicine. Her research focuses on understanding the cognitive function of sleep in neuropsychiatric disorders. She uses MRI (event-related and resting state fMRI and diffusion weighted imaging), sleep EEG and behavioral testing methods.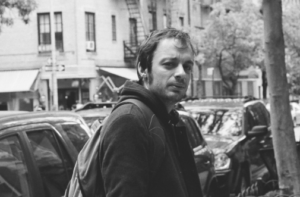 Dimitris S. Mylonas, Ph.D. received his PhD in Applied Mathematical and Physical Sciences at the National Technical University of Athens in 2014. His research interests include the development and implementation of new analysis methods to neuroimaging data (EEG/MEG and MRI). He joined the Manoach Lab as a postodoctoral research fellow in October 2015. He is currently investigating the role of brain oscillations during wake and sleep in learning and sleep-dependent memory impairment in schizophrenia.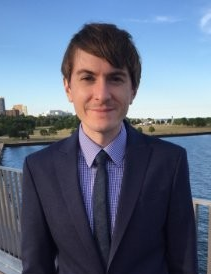 Bryan Baxter, Ph.D. completed his Ph.D. in Biomedical Engineering at the University of Minnesota. Bryan's Ph.D. work examined how transcranial current stimulation interacts with ongoing activity in the brain to improve performance of noninvasive Brain-Computer Interfaces. His current interests are an extension of this work examining how noninvasive stimulation interacts with endogenous neural activity during sleep and how this interaction can be utilized to improve cognition and memory. He is also interested in bioethics related to neural stimulation in populations with neuropsychiatric conditions.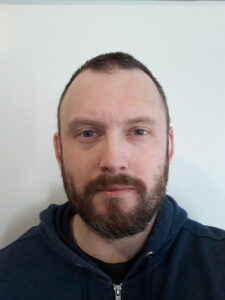 Martin Sjøgård, Ph.D. received his Ph.D. in Medicine at the Université Libre de Bruxelles. His Ph.D. work examined methods for characterizing and interpreting electrophysiological resting-state networks using MEG, and their relationship to cognition in multiple sclerosis patients. Before that, he completed an M.Sc. in Neuroscience at the Norwegian University of Science and Technology, where he used fMRI to investigate spatial representations in the medial prefrontal cortex. He joined the lab as a postdoctoral fellow in 2021 and is currently using EEG and MEG to investigate the role of brain oscillations in waking and sleep-dependent memory consolidation.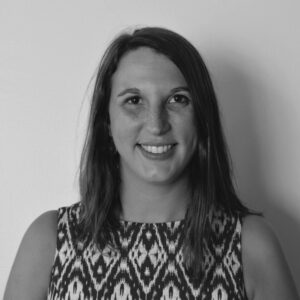 Paige Hickey, Ph.D. received her Ph.D. in Psychology from Tufts University in 2022. Her doctoral work explored how rhythms in the environment, such as music, influence attention and memory through the coordination of neural oscillations. Prior to completing her Ph.D., she was also involved in research at Boston Children's Hospital, where she administered neuropsychological assessments to individuals and families with Autism Spectrum Disorder (ASD). She joined the lab in 2022 as a Postdoctoral Fellow and is investigating neural oscillations across wake and sleep in ASD using EEG.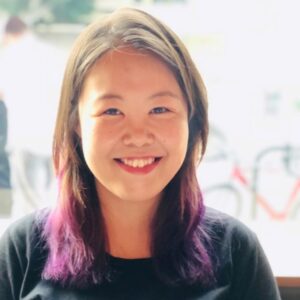 Jing Zhang, Ph.D. received her Ph.D. in cognitive science from the University of California Irvine in 2023. Her doctoral work focused on how sleep spindles and slow oscillations contribute to different memory domains using multimodal brain-imaging techniques. Before graduate school, she was a research coordinator at the University of Maryland, Baltimore, where she researched biomarkers for chronic pain. She joined the lab in 2023 as a Postdoctoral Fellow and is investigating how different brain oscillations contribute to memory in the healthy population and patients with schizophrenia using EEG, fMRI, and MEG.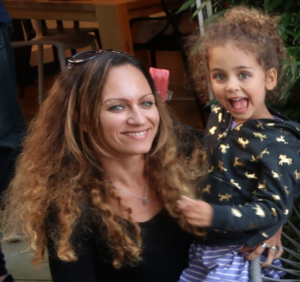 Lindsey Woodham, MLS received her BS in Biology from Colorado State University and a Master of Liberal Studies from the University of Southern California where she also managed a cancer research lab in the department of Molecular Microbiology and Immunology. Her masters research investigated the possibility of alternative, non-traditional therapy for trauma survivors. Currently she is focused on helping the Manoach lab operate smoothly and efficiently.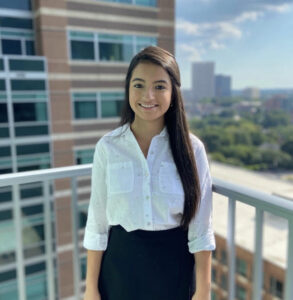 Anabella Tolosa, BSc completed her Bachelor of Science in Neuroscience at the Georgia Institute of Technology in December 2021, with a double minor in Health and Medical Sciences and French. During her time there, she studied the role of sleep in associative memory using novel wearable EEG technology. She is currently investigating sleep physiology and memory consolidation in Autism Spectrum Disorder using EEG and wearable neurotechnology.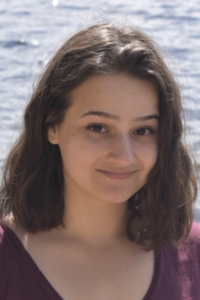 Nicole Massa, BSc completed her Bachelor of Science in Neuroscience and Psychology at Trinity College in May 2023. During her time there, she studied value-driven attentional capture as well as the interaction of expectation and attention. She is currently exploring the physiology of sleep-dependent memory consolidation in Autism Spectrum Disorder using wearable EEG devices.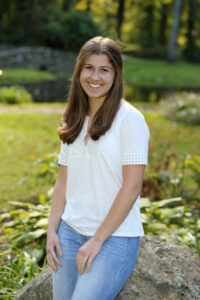 Katie Ostrow, BA completed her Bachelor of Art in Psychology at Middlebury College in May 2023. At Middlebury, she was involved in research surrounding the connection of sleep to mental health as well as how different measures of sleep (i.e. Actigraphy, self-report, etc.) relate to anxiety among college students. She will be examining the effects of auditory stimulation on sleep dependent memory consolidation in patients with schizophrenia.
Frank Guenther, PhD: Speech, Language & Hearing Sciences and Biomedical Engineering
Matti Hamalainen, PhD: Magnetoencephalography
Jen Pan, PhD: Translational Neurobiology
Shaun Purcell, PhD: Sleep and Neuropsychiatric Genetics
Bob Stickgold, PhD: Sleep and Cognition
Carmen Varela, PhD: Thalamic Networks and Learning & Memory